Single Urine Drug Test Panels for K2, Fentanyl and Tramadol.
Fast and convenient drug detection intended for employment and insurance testing. Single drug test is easy to administer and helps you make informed decisions about abuse of K2, Spice, Fentanyl, and Tramadol
Simple to use, collect specimen and dip strip to activate test
Read results in as little as five minutes
Employment and insurance drug testing
Single Drug Test Instructions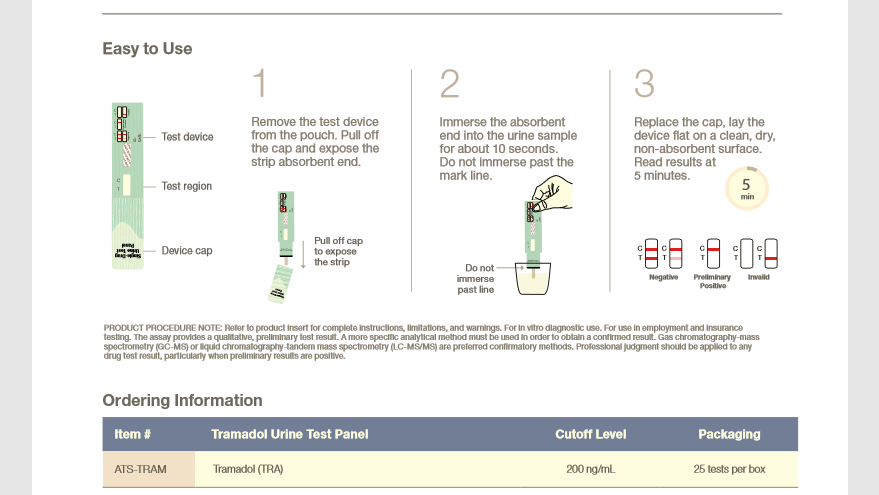 Confront workplace substance abuse
with a relevant
drug screen.