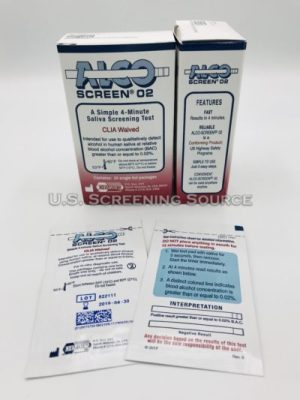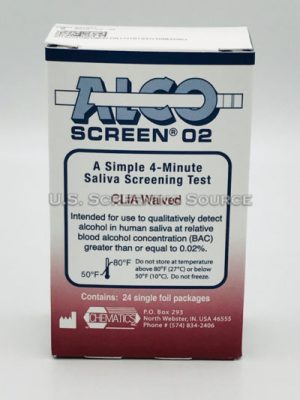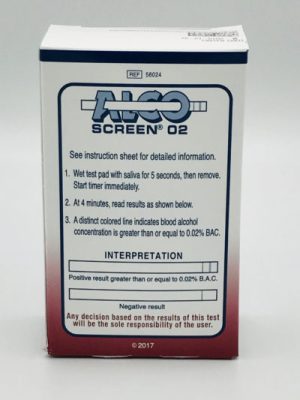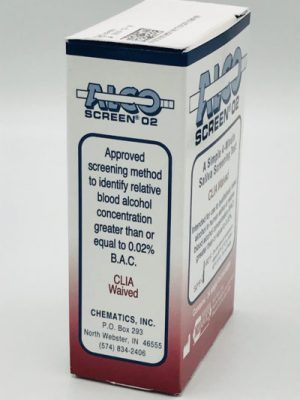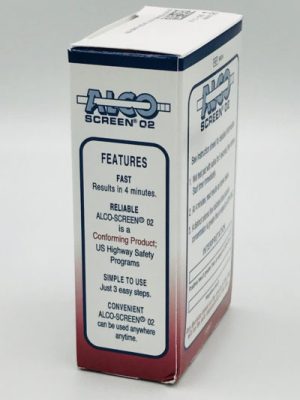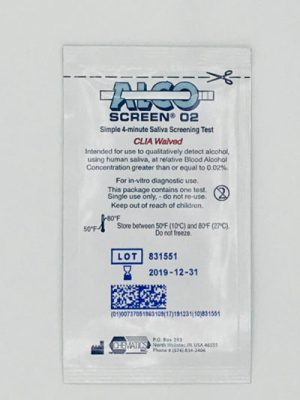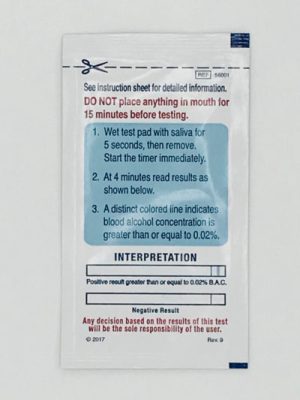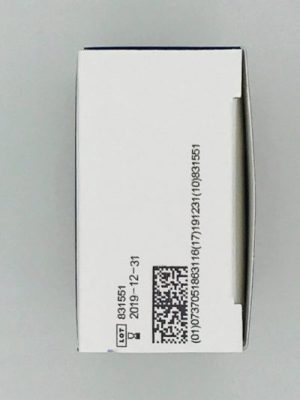 AlcoScreen 02 DOT Alcohol Test (24 Tests Per Box)
$49.95
Description
Additional information
Description
AlcoScreen 02 Saliva Alcohol Test
AlcoScreen 02 Saliva Alcohol Test is the simplest, most cost-effective method of monitoring for alcohol consumption in your Zero Tolerance testing program. The AlcoScreen 02 is extremely effective. It has been tested and approved by the US Department of Transportation (DOT) for required testing of all transportation and safety sensitive employees for blood alcohol concentrations above the federally mandated zero tolerance level of 0.02%. AlcoScreen 02 Saliva Alcohol Test is a simple one-step saliva screening test that works in a clean, non-invasive manner. The device provides results in just 4 minutes. Simply wet the test pad with saliva and wait 4 minutes. The development of a line on the test pad at 4 minutes indicates a blood alcohol concentration exceeding 0.02% as shown below:
Positive Result: Blood alcohol above 0.02%


Negative Result: Blood alcohol less than 0.02%.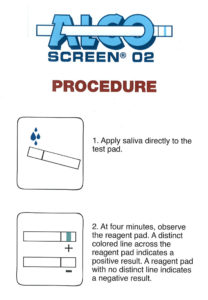 AlcoScreen 02 Product Information
Sold in boxes of 24 tests 
Free Ground Shipping On orders $75 or more
For almost 20 years, we have been serving clients from all industries. We offer high quality products, competitive prices and superior customer service.