iCup Drug Test – iCup Drug Screen
The iCup drug test are our Most Popular Drug Test. Choose between 3, 4, 5, 6, 7, 8, 9, 10, 12, or 13 panel iCup drug test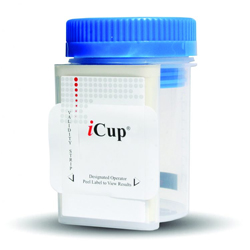 iCup drug test are self contained Instant Urine Drug Screen that can test for up to 13 drugs of abuse. iCup Instant Drug Test Kits, Our Most Popular Drug Test
Features and Benefits
Quality Guarantee with results in seconds!
Faster, Darker Lines that make reading the test results easier
Small, Compact Design Makes It Easy to store and handle
Easy to Use and Read
Donor and Collector Friendly
99% Accuracy
Results in Seconds.
Laboratory Accuracy set to SAMSHA Levels
18 Month Shelf Life
Xerox Feature for Retention of Drug Test Results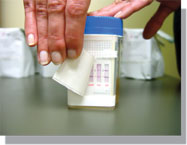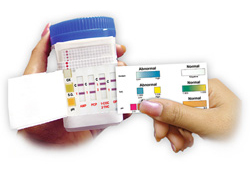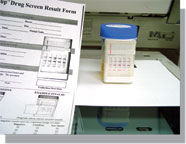 The iCup drug test offers drug test results fast. The iCup drug test is available in 3, 4, 5, 6, 7, 8, 9, 10, 12, and 13 drug test panel configurations testing a range from 3-13 Drugs instantly.  Built in adulteration is available. The adulteration test check for tampering. The iCup drug screen is donor friendly and offers zero exposure to the collector. iCup Drug Screen results can be read in just seconds and can be revealed by peeling back the results label.
iCup Drug Test are available without adulteration tests in the configurations listed below:
iCup drug test with adulteration test strips are available in the configurations listed below:
Targets: Bleach, Creatinine, Glutaraldehyde, Nitrite, pH, Pyridinium Chlorochromate, Specific Gravity
Creatinine – This test covers the most common form of specimen tampering: specimen dilution or sometimes called "flushing."
Glutaraldehyde – This covers a class of chemicals not normally found in human urine. Clear Choice or UrinAid.
Nitrites – This covers a class of chemicals not normally found in human urine. Klear or Whizzies.
Oxidants and PCC – Tests for bleach, hydrogen peroxide, and pyridinium chlorochromate (PCC).  Normal urine should contain no trace of oxidants.
pH – Tests for the presence of acidic or alkaline adulterants in urine.  Normal pH levels should be in the range of 4.0 to 9.0. Values outside of this range may indicate the sample has been "spiked" or altered.
Specific Gravity- Tests for the viscosity of the urine sample.  Specific Gravity tests for sample dilution.
Lab Confirmation and MRO Services
Volume discounts available to all industries!
Contact a sales associate today! Toll Free 1-866-323-7336