iScreen Saliva Drug Test
Oral Fluid Mouth Swab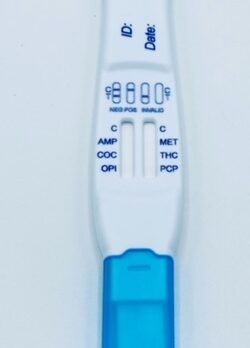 iScreen Panel Configurations
5  Panel
ABTOFSWAE0501A
AMP, COC, MET, OPI, PCP
Does not test for Marijuana (THC)
COMING SOON!!
6 Panel
ABTOFSWAE0601A
AMP, COC, OPI, MET, THC, PCP
WHY CHOOSE AN ORAL FLUID
SCREENING DEVICE?
There are numerous benefits for utilizing oral fluid drug testing
within your workplace. Oral fluid screening process is fast,
minimally invasive, more hygienic, and offers easier application for
random, post-accident, and for cause testing. Oral fluid drug testing
may also be used for pre-employment, follow-ups, and return-towork initiatives.
The iScreen™ Oral Fluid Test Drug Screen Swab is approved for
workplace drug screening. Consider adding to your portfolio to
simplify your screening processes, improve user and collector
experience, and protect against specimen tampering – Ultimately,
allowing you to make informed decisions for your workplace.