Description
iScreen 6 Panel Urine Test Kit IS6-MAP-DIP
6 Panel Urine Test Kit IS6-MAP-DIP  Test for THC, PCP, AMP, COC, OPI, AMP. The iScreen 6 panel urine test Kit that provides fast results and are easy to use.  Low cost 6 panel urine test kit packaged in boxes of 25 test with collection cups.
Test in 3 Easy Steps
Collect specimen and remove plastic cap at bottom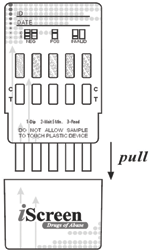 Dip revealed pads into sample for 10 seconds.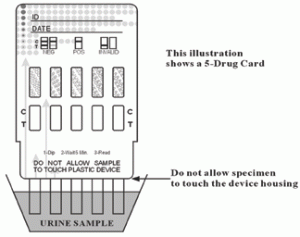 Replace cap on device, lay flat, and read results in 5 minutes.
For professional in vitro diagnostic use only.
Sold in boxes of 25 tests two-part drug test results forms included.
Free Ground Shipping