Description
ToxCup 12 Panel Drug Test +AD DT-13A
ToxCup 12 panel  Drug Screen Cup is a one-step test for the rapid detection of 12 drugs.  The ToxCup is made in the USA. 510 (k) Approved and CLIA Waived 12 panel rapid drug test cup.
12 Panel Drug Test For:
THC, COC, OPI, METH, AMP, BZO, MDMA, OXY, BUP, TCA, MTD, and BAR
Built-In Test For:
CR, NI, PH, BL, and SG
Features & Benefits
CLIA-Waived
Made In USA
Integrated test cup
Simple procedure
Self-contained cup
Long shelf-life
510(k) Cleared
Easy To Use
Test for 12 Drugs
Results in Minutes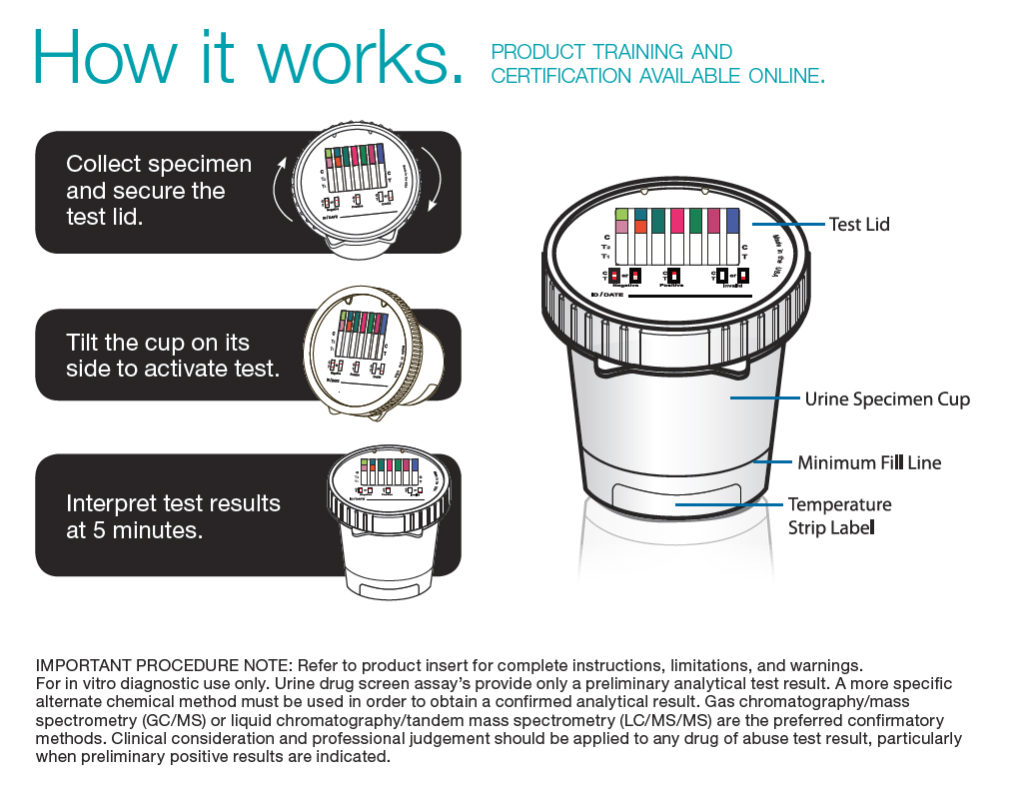 ToxCup Product Information
Sold in boxes of 25 tests
Two-part drug test results forms included
Free Ground Shipping for orders over $75.00
For almost 20 years, we have been serving clients from all industries. We offer high quality products, competitive prices and superior customer service.