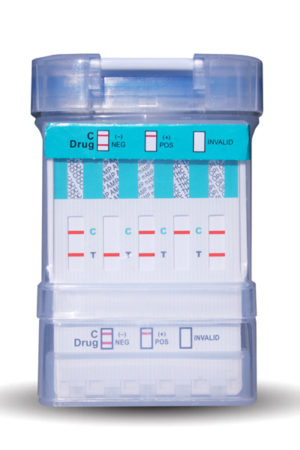 Integrated EZ Split Key Cup Drug Test Kit (Sold in Boxes of 25 Tests)
$81.25–$181.25
Description
Additional information
Reviews (0)
Description
Integrated EZ Split Key Cup Drug Test Kit (Sold in Boxes of 25 Tests)
The Integrated E-Z Split Key® Cup provides rapid screening in a convenient cup that targets up to 12 drugs. This rapid testing device requires minimal training and provides results in just 5 minutes. For added confidence, check out the E-Z Split Key Cup A.D. with specimen validity test.
Features and Benefits
• Integrated test cup screens for 3-12 prescription and illicit drugs
• 510(k) cleared to market
• Specimen validity combinations available: CR, GL, NI, OX, PH, SG*
• Begin testing at your convenience with unique key activator
• Reserved split specimen ideal for additional confirmation testing
• Fast test results in 5 minutes
For professional in vitro diagnostic use only.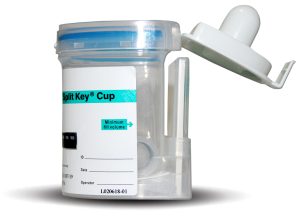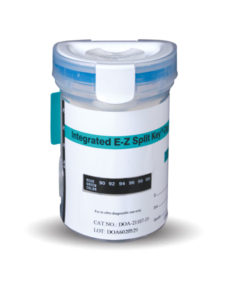 Test Panel Configurations
DOA-1237-019 3 panel Integrated EZ Split (Cocaine,Marijuana, Methamphetamine)
DOA-1247-019 4 Panel Integrated EZ Split (Cocaine, Methamphetamine, Marijuana, Opiates)
DOA-2257-019 5 Panel Integrated EZ Split (Cocaine, Marijuana, Amphetamines, Opiates, PCP)
DOA-1257-019 5 Panel Integrated EZ Split (Cocaine, Marijuana, Methamphetamine, Amphetamine, Opiates)
DOA-3257-019 5 Panel Integrated EZ Split (Cocaine, Marijuana, , Methamphetamine, Opiates, PCP)
DOA-1167-019 6 Panel Integrated EZ Split (Cocaine, Marijuana, Methamphetamine, Amphetamine, Opiates, PCP)
DOA-2167-019 6 Panel Integrated EZ Split (Cocaine, Marijuana, Methamphetamine, PCP, Opiates, Benzodiazepines)
DOA-167-321-019 6 Panel Integrated EZ Split (Cocaine, Marijuana, Methamphetamine, Opiates, MDMA, OXY
DOA-177-161 7 Panel Integrated EZ Split (Cocaine150, Marijuana, Methamphetamine300, Amphetamine300, Opiates, PCP, MDMA)
DOA-1187-019 8 Panel Integrated EZ Split (Cocaine, Marijuana, Methamphetamine, Amphetamines, Opiates, PCP, Barbiturates, Benzodiazepines)
DOA-21107-019 10 Panel Integrated EZ Split (Cocaine, Marijuana, Methamphetamine, Amphetamines, Opiates, PCP, Barbiturates, Benzodiazepines, Methadone, MDMA)
DOA-1127-041-19 12 Panel Integrated EZ Split (Cocaine150, Marijuana, Methamphetamine, Amphetamine, Benzodiazepines, OXY, Barbiturates, MDMA, MOP, MTD, PPX)
Additional information
| | |
| --- | --- |
| Panel Configuration | 3 Panel, 4 Panel, 5 Panel, 6 Panel, 7 panel, 8 Panel, 10 Panel, 12 Panel |