Saliva Drug Test Kits
Using saliva drug tests has become an easier way of drug testing. Using employee saliva drug test allows you to test anywhere or anytime. No restroom is required. This allows you to perform an observed collection.
Saliva drug testing is becoming a very popular type of drug testing for employers.
What is a saliva drug test? A saliva drug test uses saliva collected from the donors mouth to test for drugs.
Saliva Drug Testing is easy for all types of employee drug testing:
Pre-Employment drug testing:  New applicant drug testing is quick and easy.
Random Drug Testing: Random testing for current employees. No restroom required
Reasonible Suspicion or for Cause Drug Testing:  Test any where at any time.
US Screening Source offers FDA approved (510k cleared) saliva drug test for employee drug testing.   New T-Cube saliva drug test for employment and insurance testing.
We do not offer forensic use only saliva drug test for employment testing.
Saliva drug test kits from leading manufacturers.  Alere Oratect AOT-06 FDA approved saliva drug test . New T-Cube saliva drug tests available in 6, 8, 9 and 10 panel configurations.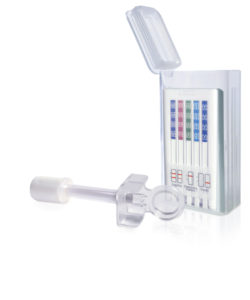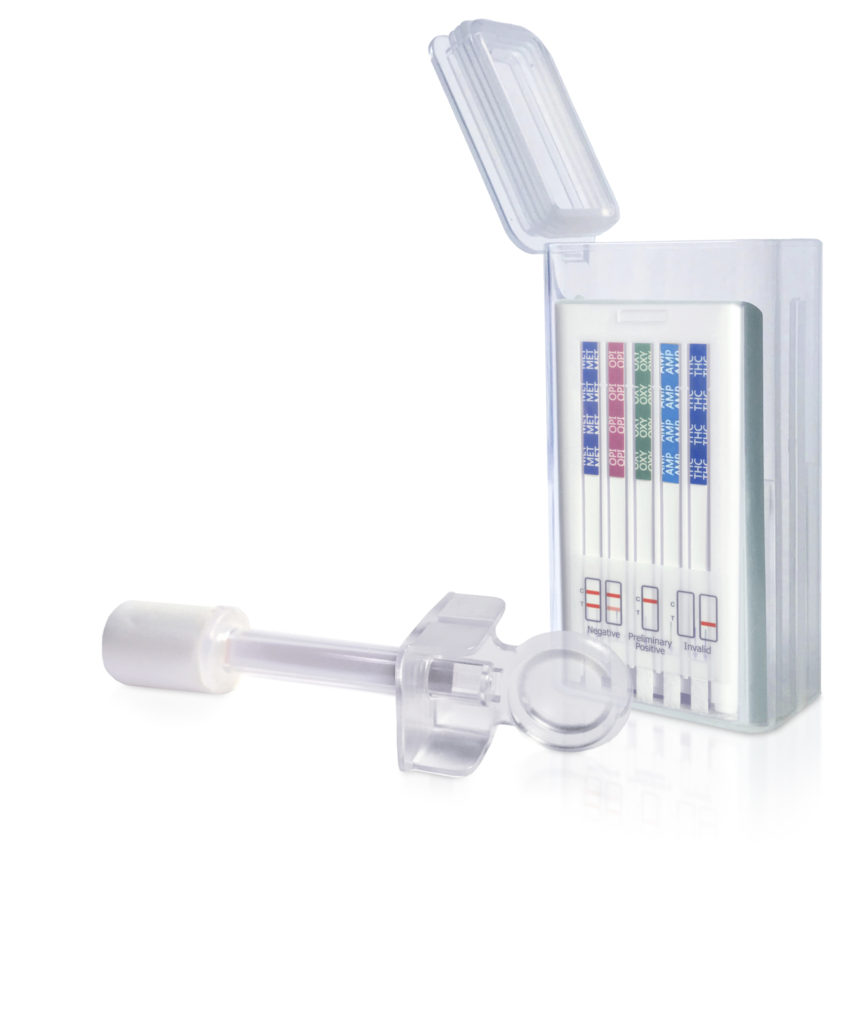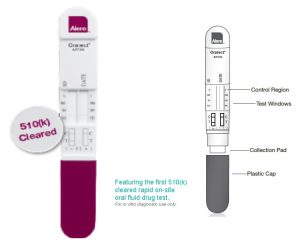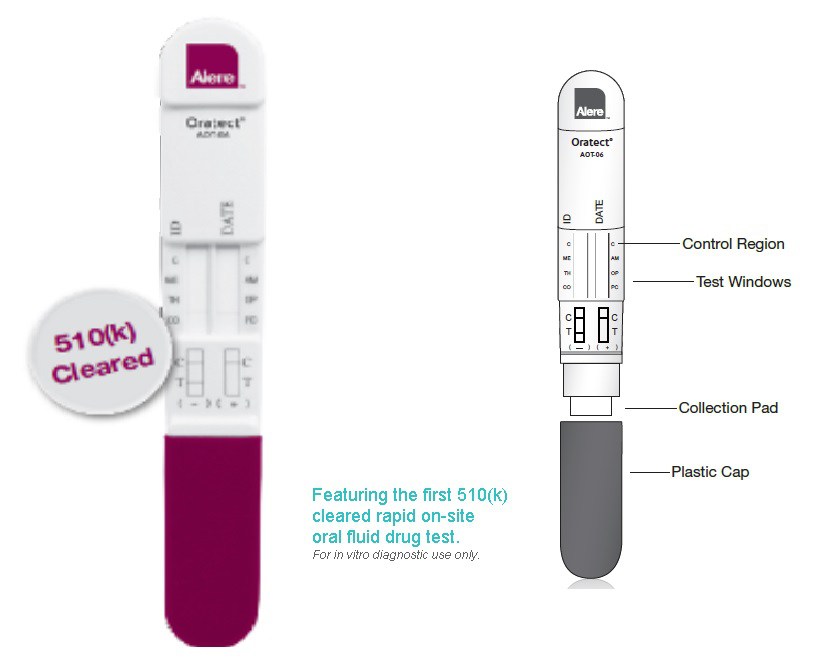 T-Cube Saliva Drug Test
T-Cube oral fluid drug test is available in 6, 8, 9,  and 10 panel oral fluid saliva drug test configurations.
A red color will appear on the sponge when enough saliva has been collected.
Using the T-Cube saliva drug test eliminates the need for gender-specific observation.
Saliva drug testing limits adulteration and tampering.
Drug test results in 5 minutes.
Oratect Saliva Drug Test
Two test strip configurations of 6 drugs
FDA Cleared for employee drug testing
Rapidly screen up to 6 illicit drugs and prescription drugs
Simple procedure: collect and test in one step—results in five minutes
Convenient and non-invasive rapid screening
Avoids cross gender observation
Reduces sample adulteration or contamination
Includes transport tube for confirmation testing
Made in the USA