Description
ToxCup 7 Panel Urine Drug Test W/Adulteration HT29A
ToxCup 7 Panel Urine Drug Test is a one-step test for the rapid detection of 7 drugs of abuse. It's design integrates sample collection, drug/adulteration testing and shipment for confirmation in one device. The ToxCup 7 panel test for 7 drugs (THC50, COC300, OPI300, MET500, AMP1000, PCP25, OXY100) and adulterants (CR, NI, PH, OX, SG, GL).
ToxCup 7 Panel Drug Test For:
THC, COC, OPI, MET, AMP, PCP, and OXY
Built-In Adulteration Test For:
CR, NI, PH, OX, SG, and GL
ToxCup 7 Features & Benefits
CLIA-Waived Drug Test
Made In USA
Integrated test cup
Simple procedure: collect specimen, tilt cup and read results in five minutes
Self-contained cup is ideal for sending presumptive positive specimens for confirmation
Long shelf-life
FDA Approved
Easy To Use
Test for 7 Drugs of Abuse
Results in Minutes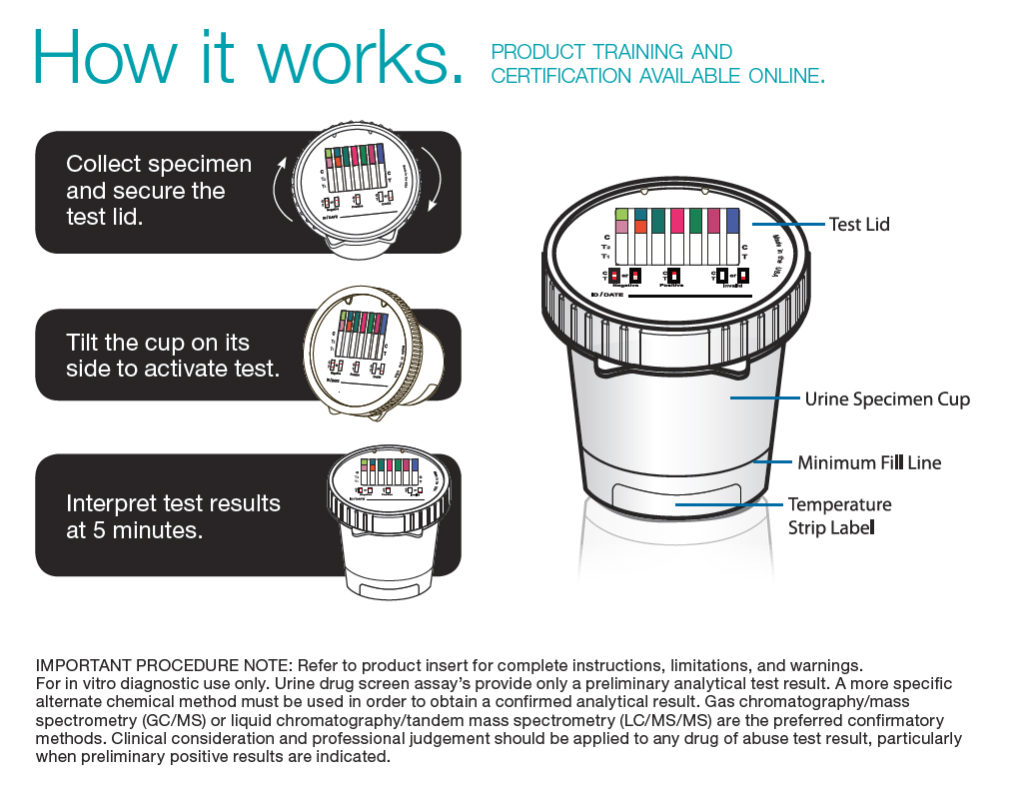 ToxCup Product Information
Sold in boxes of 25 tests
Two-part drug test results forms included
Free Ground Shipping for orders over $75.00
For almost 20 years, we have been serving clients from all industries. We offer high quality products, competitive prices and superior customer service.