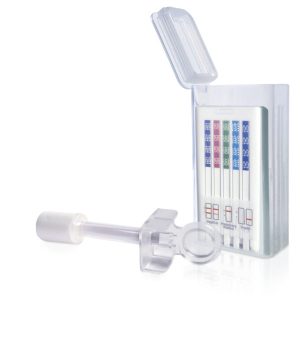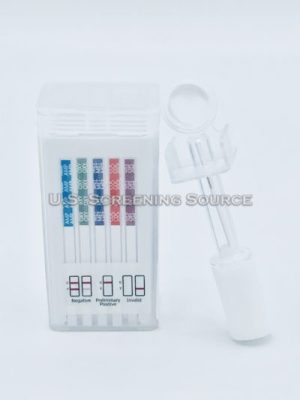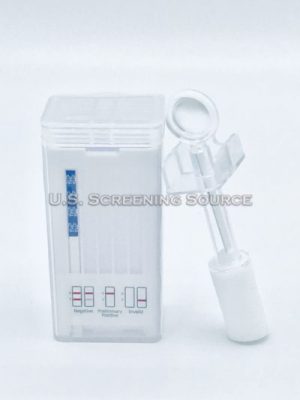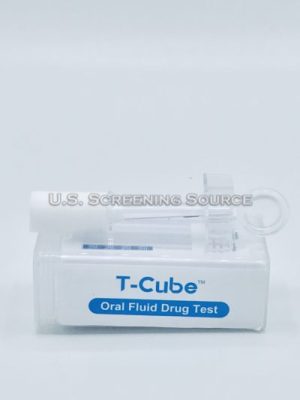 5 Panel Oral Fluid Saliva Mouth Swab Drug Test T-Cube 5CO (25 Per Box)
$219.95
Description
Reviews (0)
Instructions
Description
5 Panel Oral Drug Test | T-Cube 5CO Saliva Drug Test
The T-Cube 5 panel oral drug test for 5 drugs of abuse. The T-Cube 5 panel oral drug test is ideal for employment and insurance testing. The new T-Cube mouth swab drug test is fast and easy to use.
T-Cube 5 Panel Saliva Drug Test For:
AMP, COC, mAMP, OPI, and PCP
This Saliva Drug Test Does Not Test For THC (Maijuana)
T-Cube Saliva Drug Test Features:
Saliva saturation indicator ensures sufficient specimen volume is collected
Eliminates need for gender-specific observation
Limits adulteration and tampering
Drug test results in 5 minutes
Sold in boxes of 25 tests
Employment and Insurance Saliva Drug Testing
How to use the T-Cube Oral Drug Test

Please refer to package insert and procedures for complete instructions. Free Online training is available. Contact customer service for questions and additional information.
T-Cube Oral Drug Test Cutoff Levels

| Test | Calibrator | Cutoff Level |
| --- | --- | --- |
| Amphetamine (AMP) | D-Amphetamine | 50 ng/ml |
| Barbiturates (BAR) | Secobarbital | 20 ng/ml |
| Cocaine (COC) | Cocaine | 20 ng/ml |
| Marijuana (THC) | 11-nor-Δ9-THC-9-COOH | 40 ng/ml |
| Methadone (MTD) | Methadone | 30 ng/ml |
| Methamphetamine (MET) | D-Methamphetamine | 50 ng/ml |
| Methylenedioxymethampheta mine (MDMA) | 3,4-Methylenedioxymethamphetamine HCI (MDMA) | 50 ng/ml |
| Opiate (OPI) | Morphine | 40 ng/ml |
| Oxycodone (OXY) | Oxycodone | 20 ng/ml |
| Phencyclidine (PCP) | Phencyclidine | 20 ng/ml |
| Cotinine (COT) | Cotinine | 200 ng/ml |
| ETG (Alcohol) | Ethyl Glucuronide | 500 ng/ml |
| Fentanyl (FTY) | Fentanyl | 20 ng/ml |
| Synthetic Cannabinoid (K2) | Synthetic Cannabinoid | 50 ng/ml |
| Tramadol (TRA) | Tramadol | 200 ng/ml |
T-Cube Drug TestInformation
Sold in boxes of 25 tests 
Two-Part Drug Test Results forms included
Free Ground Shipping for orders over $75.00
Free Online Training

Please refer to package insert and procedure card for complete instructions