View cart
"ToxCup 14 Panel CLIA Waived Urine Drug Screen Cup DT-14 (25 Per Box)" has been added to your cart.
Description
ToxCup 5 Panel Urine Drug Test PT15
ToxCup 5 panel urine drug test is a one-step test for the rapid detection of 5 drugs of abuse. It's design integrates sample collection, drug/adulteration testing and shipment for confirmation in one device. Made in the USA.
ToxCup 5 Panel Drug Test For:
THC, COC, OPI, MAMP, and AMP
ToxCup 5 Features & Benefits
CLIA-Waived
Made In USA
Integrated test cup
Simple procedure: collect specimen, tilt cup and read results in five minutes
Self-contained cup is ideal for sending presumptive positive specimens for confirmation
Long shelf-life
FDA Approved
Easy To Use
Test for 5 Drugs of Abuse
Results in Minutes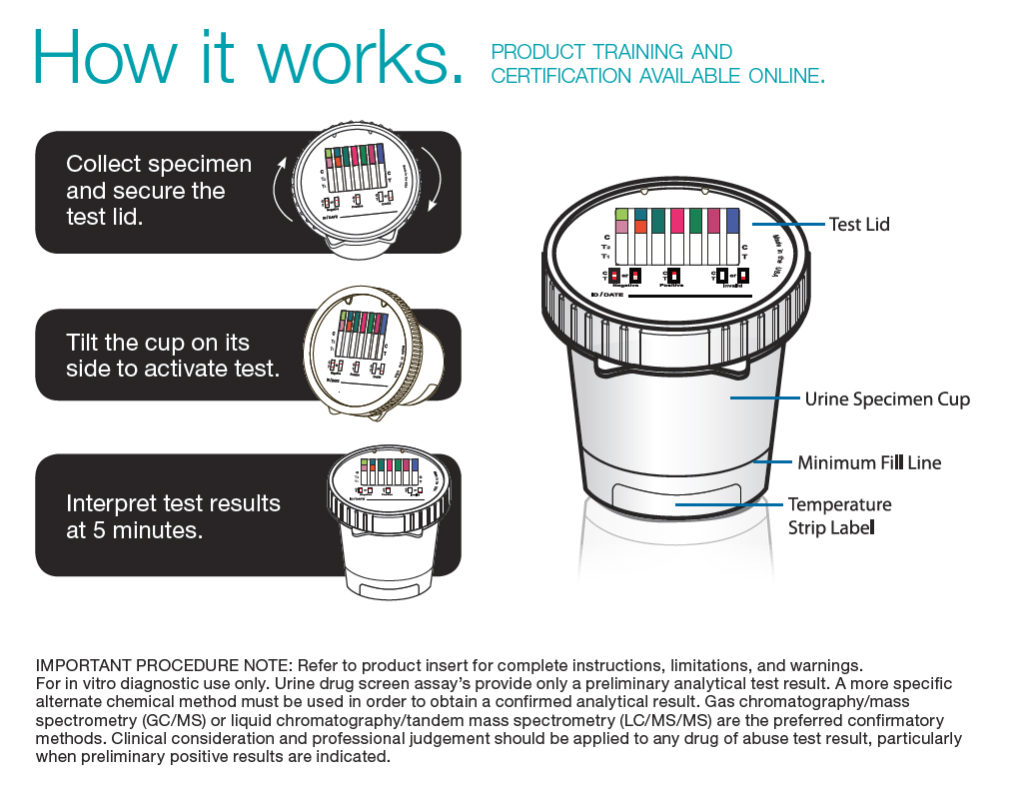 ToxCup Product Information
Sold in boxes of 25 tests
Two-part drug test results forms included
Free Ground Shipping for orders over $75.00