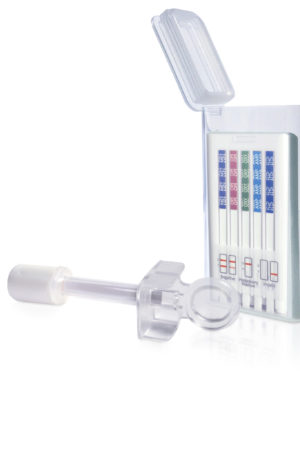 T-Cube 6 Panel Saliva Drug Test 6O
$223.75
Description
T-Cube 6 Panel Saliva Drug Test
T-Cube 6 panel Saliva drug test offers drug testing for AMP50, COC20, MET50, OPI40, OXY20, THC25. This drug test offers drug testing for the top 5 drugs of abuse plus OXY.  Fast and convenient oral fluid drug detection for employment and insurance testing. The T-Cube® oral fluid drug test offers recent use detection and ease of use.
T-Cube Saliva Drug Test Features:
Saliva saturation indicator ensures sufficient specimen volume is collected
Shipped in boxes of 25 tests
Eliminates need for gender-specific observation
Limits adulteration and tampering
No Restroom required
Saliva drug test anywhere and anytinme
Quick Drug test results in 5 minutes
Employment and Insurance Drug Testing
Easy to Use 6 Panel Saliva Drug Test

Please refer to package insert and procedure card for complete instructions for the T-Cube Saliva Drug Test products.
T-Cube saliva drug test information
Brochure – Workplace Solutions
Sold in boxes of 25 tests
Two-part drug test results forms included
Free Ground Shipping for orders over $75.00